Bhasin's Family Career Path- As A Commander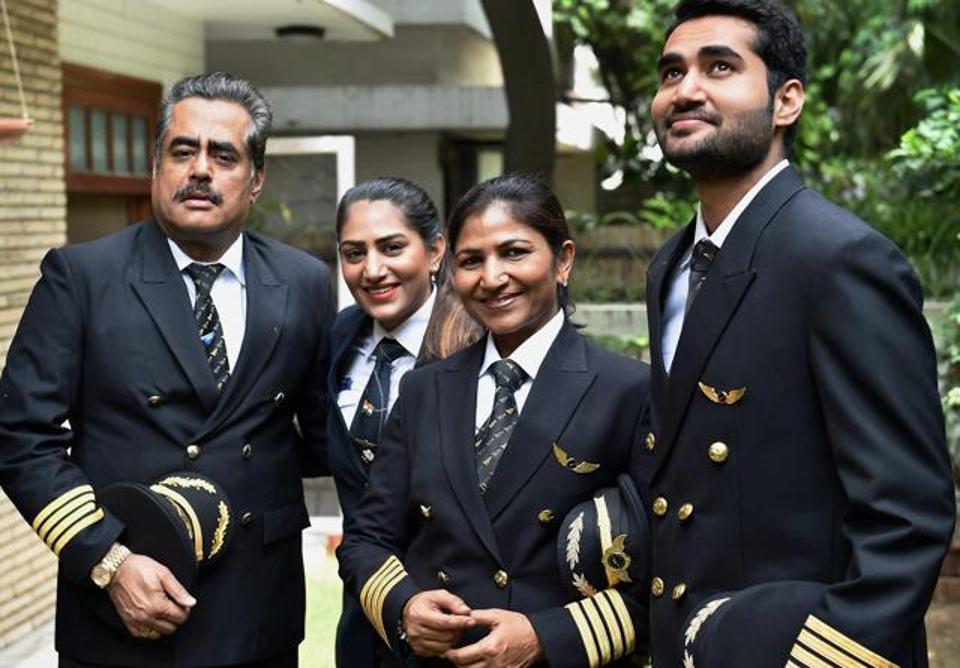 Even we can't imagine in our dreams- The entire family career path is running on a single platform. Is it possible for an entire family to follow the steps of the late grandfather? The answer is yes & it is only possible with Bhasin's family. A family of 4 members who took pioneer from late grandfather. Grandfather, Captain Jai Dev Bhasin, was among the first seven pilots in the country to become a commander in 1954.
Later on, Nivedita Jain(daughter-in-law) got her license at the age of 18 years old. In the year 1990, she joined Indian Airlines to command a commercial jet aircraft and she was the third woman to do it. She is married to Captain Rohit Bhasin, who is a senior commander with Air India. Rohit Bhasin is a captain on Boeing 787 Dreamliner.
Both were keen & passion in their career & even their children followed the same steps. They have two children named as: Rohan & Niharika Bhasin. These Delhi parents were very proud of their children as they are two young commanders.
On 29 June 1984 Niharika attended her friend's birthday party & even it was a most memorable day to her also. The reason is her father came running towards her with an appointment letter which came from Indian Airlines. She was just 20 when she received the letter
At the age of 26, she received her command on Boeing 737, becoming the youngest woman captain of a jet plane in the world. After 7 years she became a commander on Airbus 300 – one of the bigger aircraft. She also became a trendsetter when she co-piloted the world's first ever all-woman crew flight with a Fokker Friendship aircraft on the Calcutta-Silchar route in 1985.
Whereas coming to Rohan, the dream & passion towards his career is totally different. His interests are: TV shows were Wings and Extreme Machines on the Discovery Channel and the books he read were about different kinds of military aircraft. He even gave his interview for KG class & somehow felt different. So, later on, he changed his mindset & goal.
Father words "We are anxious and protective sometimes. We often advise them not to be tempted to land when the weather is bad, to carry extra fuel, not to be in a hurry,". So one has to set a goal & they should have passion & enthusiastic in achieving it, by facing all the difficulties throughout the journey.
Latest Posts
October 21, 2019
Making Management in VUCA World (Published in Hindu Education Plus) Never in the…
August 9, 2019
Management Skills: How can you build your own? A recent Gallup's study states that 82%…
July 24, 2019
Scope & its career opportunities in PGDM Entrepreneurship Development In today's world, we…